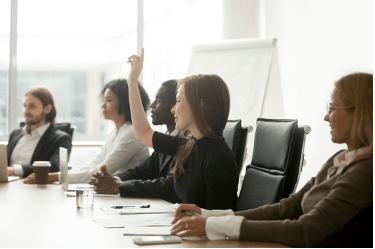 BACnet International relies on member volunteers to advance the organization's mission of encouraging the use of BACnet technology in building automation and control systems through interoperability testing, education programs and promotional activities. BACnet International appreciates its volunteers tremendously and welcomes the participation of new members looking for ways to contribute to the organization.
Benefits of Volunteering:
Strengthen your ties within the BACnet International community with all member types and levels, including students and manufacturers.
Share your expertise with other industry professionals and individuals in the community.
Gain additional expertise – learn more about other areas within the BACnet community.
Become more valuable to your current employer through acquisition of additional knowledge as well as exposure through articles, papers, and other documented contributions.
Enhance your leadership abilities through consensus building and persuasion.
Our Volunteer Opportunities:
Time commitments for committee work are generally 2-3 hours/month, which includes a monthly one-hour conference call. There are specific opportunities, or task forces, within each community, such as social media or video within the marketing committee, that may include an additional 2 -3 hours/month, depending on what is decided in the committee.
To discover more opportunities, via committee work or in other areas, or if you have any questions, contact us.
Volunteer Opportunity Details