Make BACnet International a Resource for You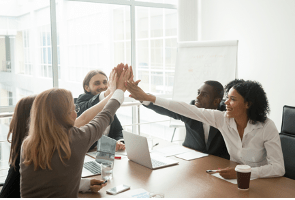 BACnet International welcomes participation by all individuals interested in the building operations, controls, automation and energy management industries. BACnet International provides individuals with access to information, education, networking and career enhancement opportunities. Individual participation is free so choose the category that is right for you and join us!
Individual Participation Categories
Employee of Corporate Member: Open to employees of corporate members (see if your company is a Corporate Member here)
Educational Institution: Open to instructors employed by accredited educational institutions. To qualify you must register with the accredited institution's email address.
Student: Open to full-time students from an accredited institution. For student accounts, email addresses need to be a .edu email from a school or university.
General Interest: Open to all individuals not associated with corporate members who are interested in BACnet.
Individual Participation Benefits
Information Resources:
News, publications, events, and notifications provided by a neutral, nonprofit association
Cornerstones monthly newsletter provides you with timely information on new BACnet case studies, the latest BACnet products, educational resources, and highlights of global events
BACnet International Journal provides more in-depth articles on BACnet technical issues, application examples and industry insights. The Journal provides your team with additional marketing and promotional opportunities through authorship and advertising.
Corporate Update newsletter is provided to individuals in the Employee of Corporate Member category. It includes updates on important developments related to the BACnet standard, including proposed changes, new releases and corrections. It also alerts you to the availability of marketing and promotion opportunities.
Education Resources:
Advance notification of new courses and educational content at The BACnet Institute
Notification of BACnet-related conference sessions and events
Career Enhancement Opportunities:
Networking opportunities with industry experts through BACnet International trade shows, professional events and socials
Article authoring opportunities in BACnet International publications as well as other BACnet-related publications can enhance your professional reputation and visibility
Conference presentation opportunities at a variety of industry trade shows and events can showcase your expertise and build your professional network