Capital Centre
Sydney, Australia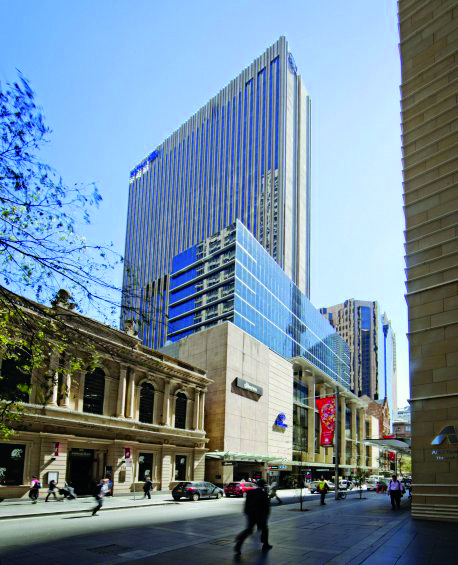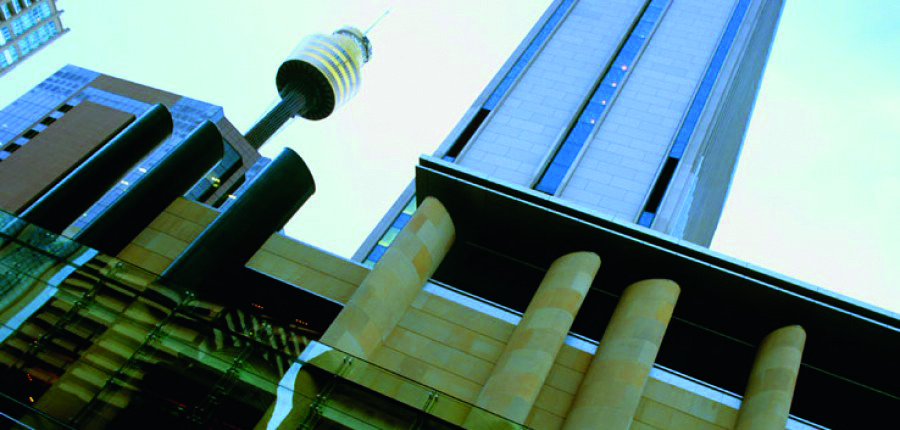 Environmental Automation, an Australia-based Reliable Controls Authorized Dealer, successfully completed a building automation system update project for Capital Centre, an office tower in Sydney, Australia. The project resulted in a 67% reduction in energy consumption and an expected four-year return on investment.
The office tower, located within the Sydney Hilton Hotel, is an eight floor tower with a total floor area of 15,429 m2 (166,078 ft2) with services independent of the hotel. Mechanical services and the ancillary plant and equipment serving the office towers were last refurbished in 2006; however, in the years following the refurbishment, there were issues with reliability and operating costs, which gradually escalated to undesirable and unsustainable levels. The system had also reached the end of its product support life, which contributed to the escalating issues and costs.
Key objectives included:
Improved reliability of mechanical equipment
Energy operating cost reduction
Addressing inefficiencies in plant operations
Reducing operating costs
Improved visualization/reporting
This project included two streams of engineering, which were undertaken during the initial phases of the project:
1. Design and implementation of the new building management system (BMS) control strategies, including hardware, networking, and integration
2. Identification and action planning for plant items requiring additional solutions to improve core reliability to acceptable levels, and succession planning for major plant items deemed a risk to efficiency and reliability goals.
The solution implemented for this project is a fully native, BACnet® compliant BMS, using Reliable Controls hardware and software. While BACnet is known as a "future proof" solution because of its backwards compatibility and ability to work with products from different vendors, Environmental Automation further ensured the project's future viability through the installation of an optic fibre backbone, installed from the basement lead point of attachment through to the plant room, with floor connections made at strategic locations. High speed, CAT 6 cabling was reticulated across the floors to their respective controllers.
New controllers were installed at each VAV throughout the building and networked to the new dedicated floor controllers. Work was done after hours to minimize inconvenience to the tenants and was monitored the next working day to ensure the tenants were unaffected by the changes.
The strategies implemented to main plant components optimized fan and airside control, reducing fan energy, noise levels, and general wear and tear on the plant and equipment. By better managing the airside loads, including the outside air loads, stability was added to the conditioned spaces and chilled water circuits. Attention was given to improving the operating conditions and reliability of the chillers by optimizing the cooling towers and associated water pump operation. Further improvements, primarily control strategies, were incorporated into the chiller staging and load control, markedly improving the respective chillers and overall chilled water systems' efficiency, reliability, and load control sequencing.
The following building performance improvements were realized:
Reduced drafts in zone spaces leading to significant reduction of temperature complaints
Self-optimized airflow management to meet respective zone requirements, achieving tenant satisfaction over a wide range of conditions
Significant reduction of energy consumption
Increased utilization of chiller plant to achieve comfort conditions instead of unnecessary fan performance increases
Tighter control of outside air stream for ventilation requirements leading to indoor condition improvements, including temperature and humidity stability
Chilled water plant control system improvements included:
Reduced variations in water temperature during light load conditions
Anticipated load requirements and intelligently staging chillers and plant to meet those conditions in advance
Minimized the operation of the bypass valve and unnecessary pump energy waste
Significantly improved chiller reliability during light load conditions